Grand Prize

:
​Faceted Green Obsidian with Butterfly cut in center.
​
Set in Sterling Silver & Sterling Silver Chain.
​Faceted by Buddy Shotts
Magnolia State Gem, Mineral, & Jewelry Show Raffle 2018
Handmade
Wire Wrapped Bracelet
​Donated by: Dave Cook
Extra Large Golden Quartz Specimen (10"x 8"x 6") Donated by Barbi Beatty
Amethyst Crystal Cluster specimen (5"x 4"x 3")
Donated by Bill LaRue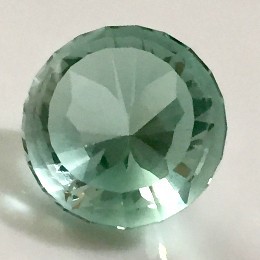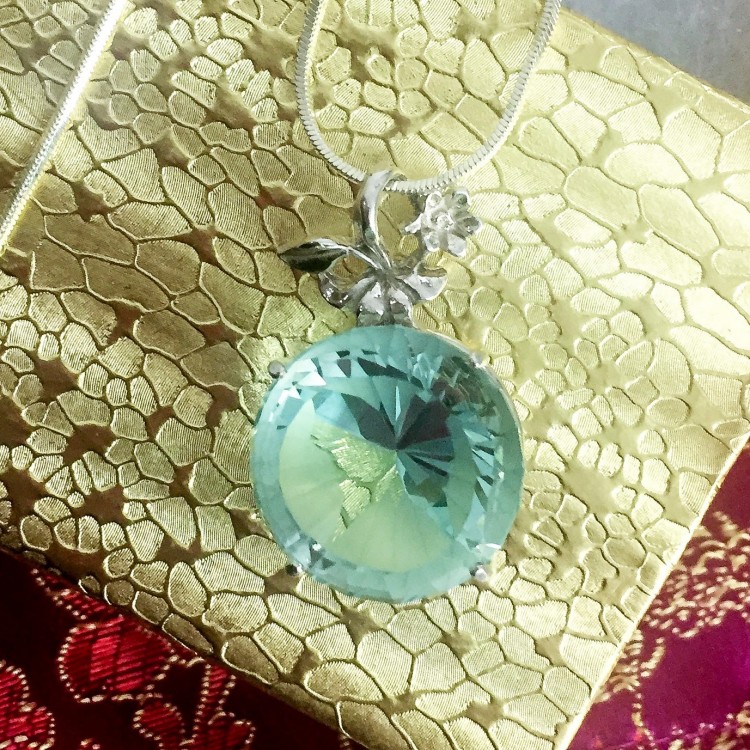 Flamingo Hand Painted Stone slab by:
​ Artist Vicki Reynolds
Click

ticket price to purchase tickets online.
Need not be present to win​.
Handcrafted Chainmalle Bracelet
​Donated by: Reba Shotts
Handmade Wire wrapped Aggett Cabochon Donated by: Tom Simmons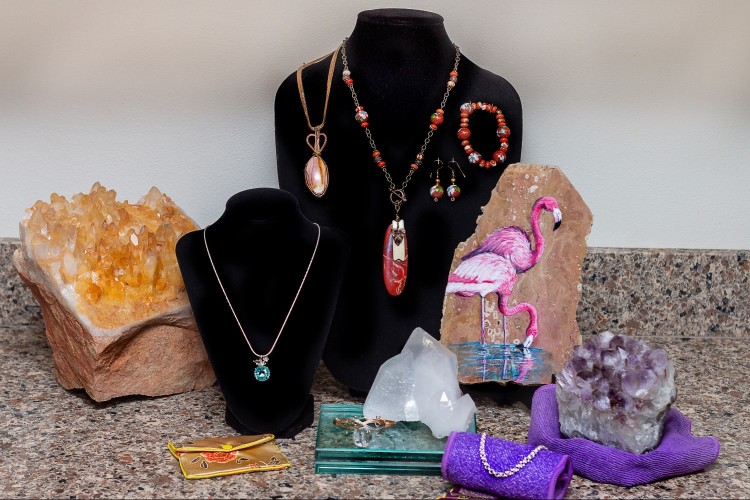 Clear Quartz Crystal Specimen (4"x 4"x 2")
Donated by Bill LaRue
Handmade Beaded Necklace, Bracelet, and Earring Set Donated by: Aurora King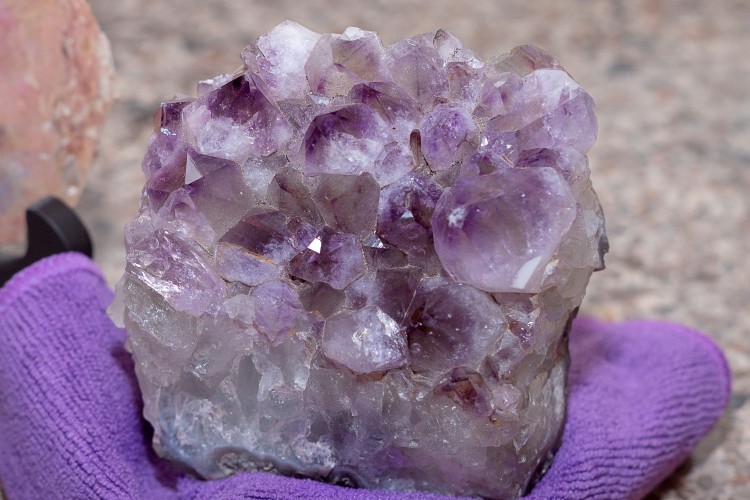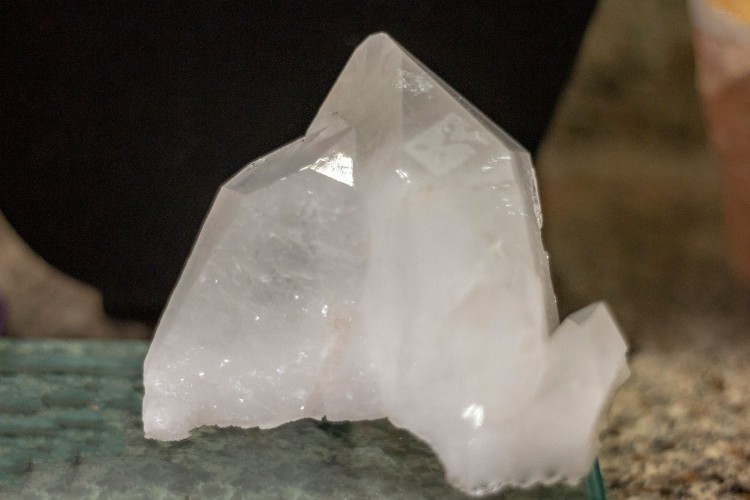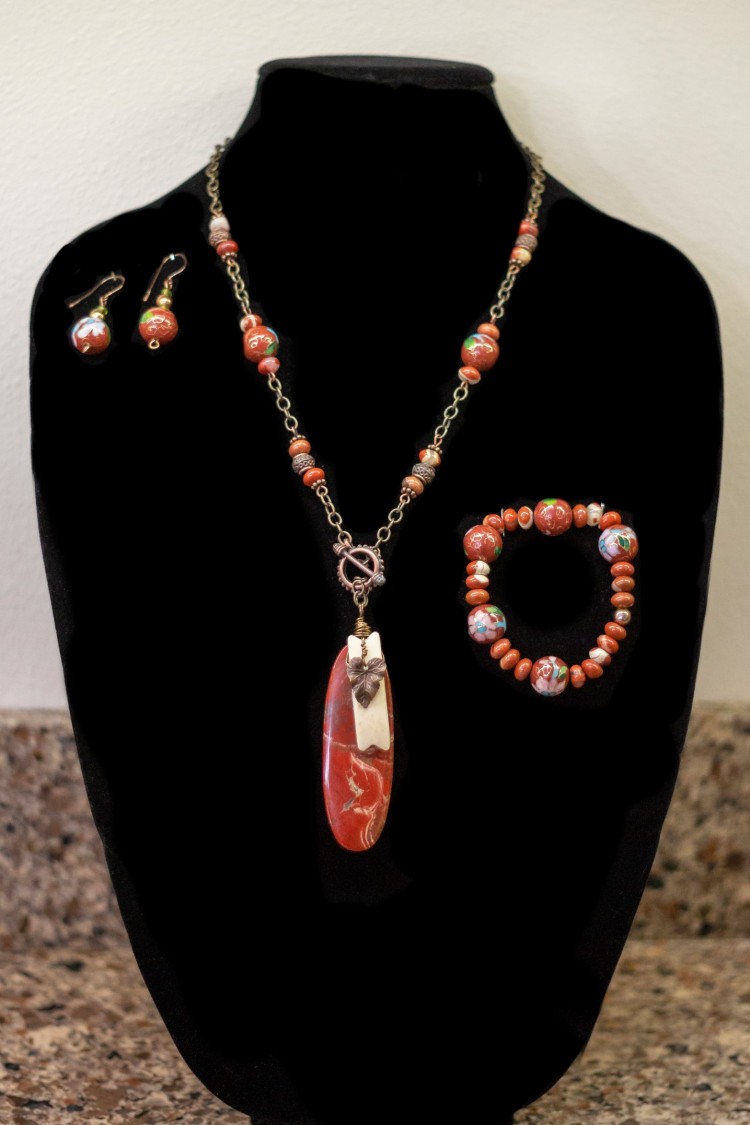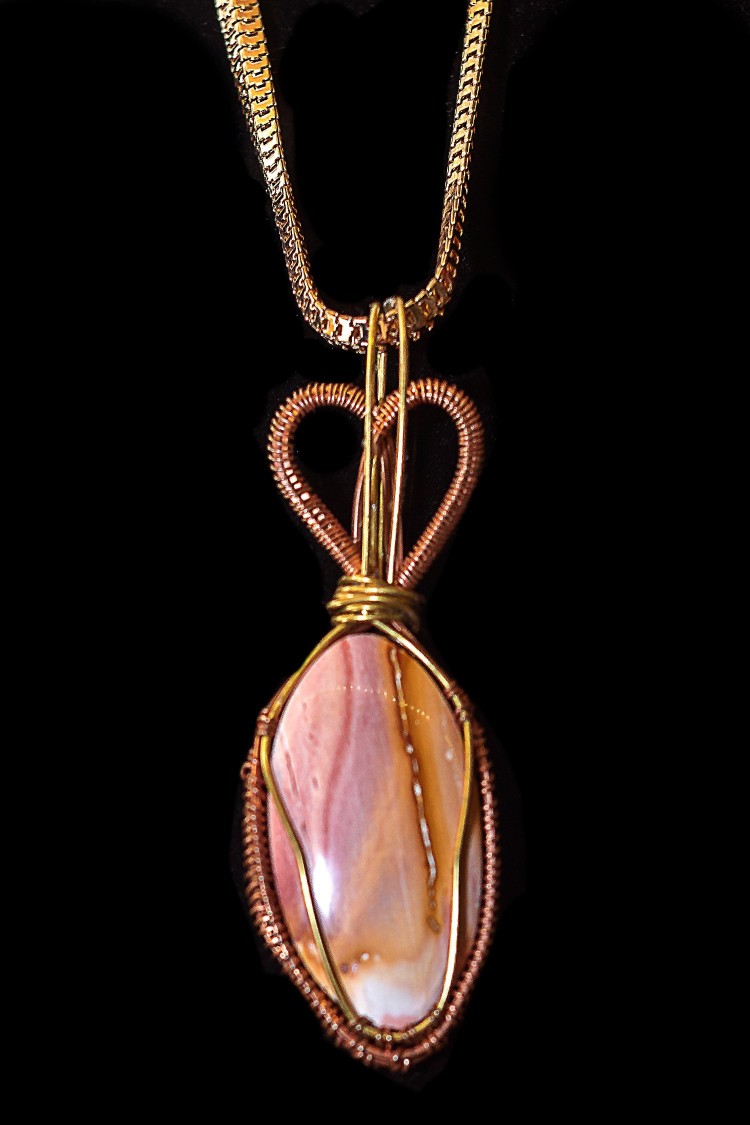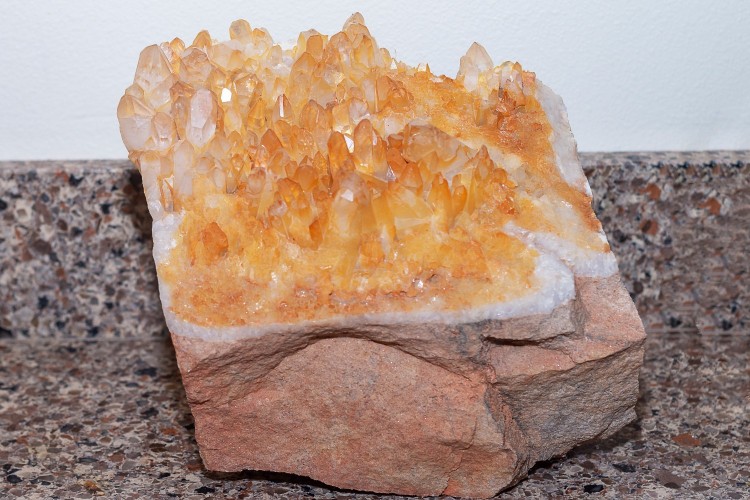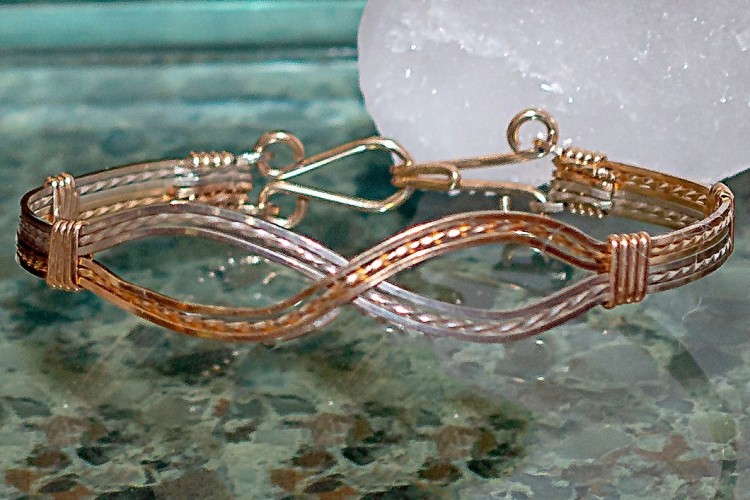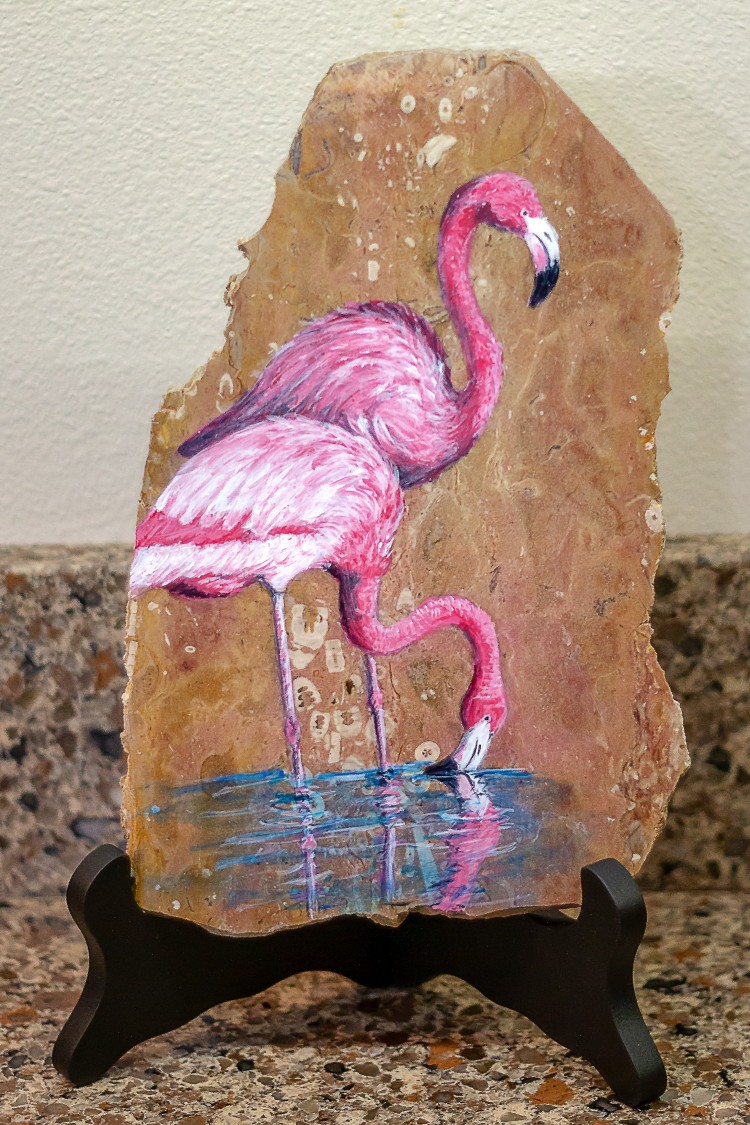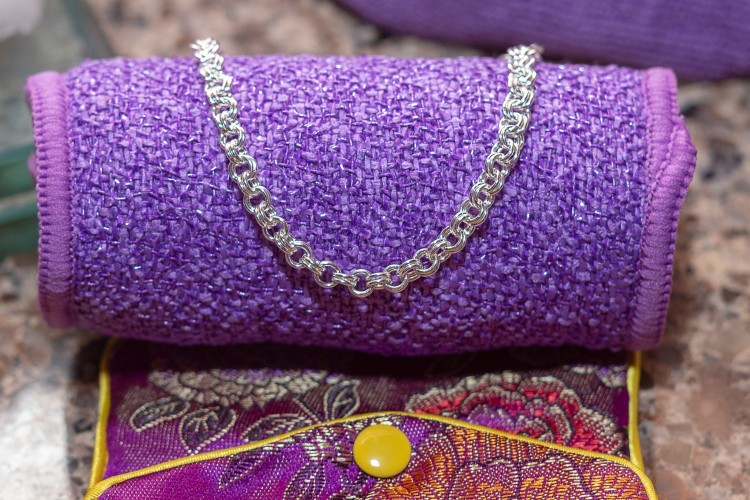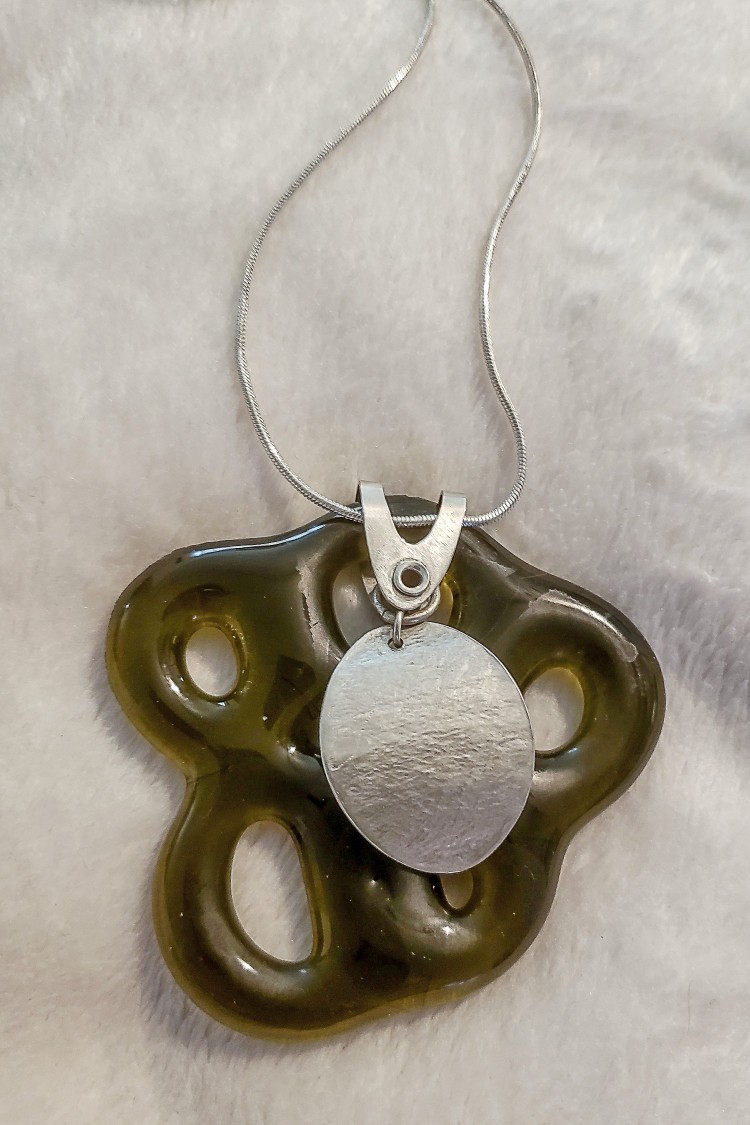 Handmade Repurposed Glass and Sterling Silver Pendant Donated by: Natalie Webb